What font does 4shared use? The closest font you can get for the 4shared logo is Klampenborg font.
click here to buy 4shared logo font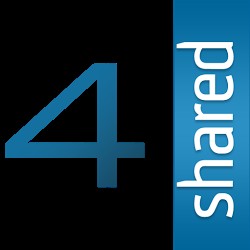 About fonts:
Designer: Henrik Kubel
Free alternative fonts for 4shared logo:
The closest free font you can get is Nobile Medium Font.
download free fonts for 4shared logo

About free fonts:
Copyright (c) 2010-2012, Vernon Adams (vern@newtypography.co.uk), with Reserved Font Name Nobile.