What font does New York Times use? The closest font you can get for the New York Times logo is Engravers Old English BT font.
click here to buy New York Times logo font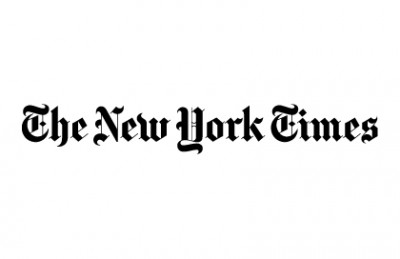 About fonts:
Designed by Morris Fuller Benton in 1907; an improved version of the familiar nineteenth century blackletter as he had executed it in his Wedding Text
Free alternative fonts for New York Times logo:
The closest free font you can get is English Towne Font.
download free fonts for New York Times logo
About free fonts:
English Towne by Dieter Steffmann