What font does The Guardian use? The closest font you can get for the The Guardian logo is Guardian Egyptian Headline font.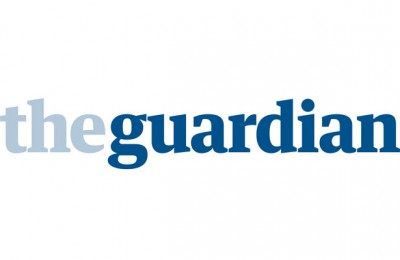 About fonts:
Mixing the contemporary with the traditional, the Guardian Headline Egyptian family combines stylish Continental shapes with the no-nonsense proportions of the traditional British Egyptian
Free alternative fonts for The Guardian logo:
The closest free font you can get is Merriweather Black Font.
download free fonts for The Guardian logo

About free fonts:
Fonts by Eben Sorkin