What font does Revision3 use? The closest font you can get for the Revision3 logo is VAG Rounded Bold font.
click here to buy Revision3 logo font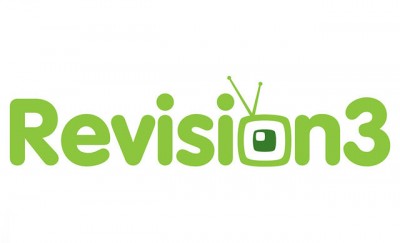 About fonts:
Developed for Volkswagen AG in 1979, VAG Rounded is a variation on nineteenth-century grotesque sans serif designs
Free alternative fonts for Revision3 logo:
The closest free font you can get is BPreplay-Bold Font.
download free fonts for Revision3 logo

About free fonts:
Fonts by backpacker.gr