What font does Softonic use? The closest font you can get for the Softonic logo is Lucida Sans Italic font.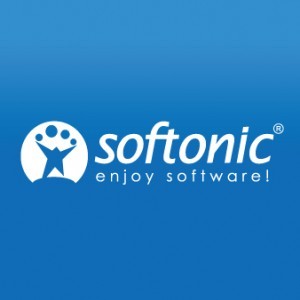 About fonts:
Lucida Sans is the sans serif complement to Lucida, designed by Kris Holmes and Charles Bigelow in 1985.
Free alternative fonts for Softonic logo:
The closest free font you can get is Bitstream Vera Sans Oblique Font.
download free fonts for Softonic logo
About free fonts:
Font by Bitstream Inc