What font does Alibaba use? The logo Alibaba has been using Linotype Univers Com 740 Extended Heavy font for "Alibaba" and Pluto Sans Regular font for "com".
click here to buy Alibaba logo font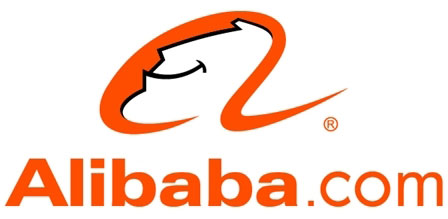 About fonts:
Linotype Univers is a completely reworked version of the original Univers typeface family designed by Adrian Frutiger in 1957.
Pluto Sans – the straight companion of the Pluto Family – was designed by Hannes von Döhren in 2012.
Free alternative fonts for Alibaba logo:
The closest free font you can get is Padauk Book Bold Font for "Alibaba" and Surrounding Font for "com"
download free fonts for Alibaba logo
About free fonts:
Padauk font — Created in 2011 by SIL International
Surrounding Font – by The Girl Who Cried Type!™